Book Clubs
St. Thomas Public Library has two book clubs that meet monthly! At this time, book clubs are meeting virtually on Zoom.  Register online here.
STPL Book Club (2021-2022)
We are a friendly group of people with an interest in reading and discussing good books and we'd like you to join us!
STPL Book Club is currently meeting over Zoom.  An email will be sent to book club members when the book is available for pick up. Books will be distributed on a first come, first serve basis and a holds list will be created after that point.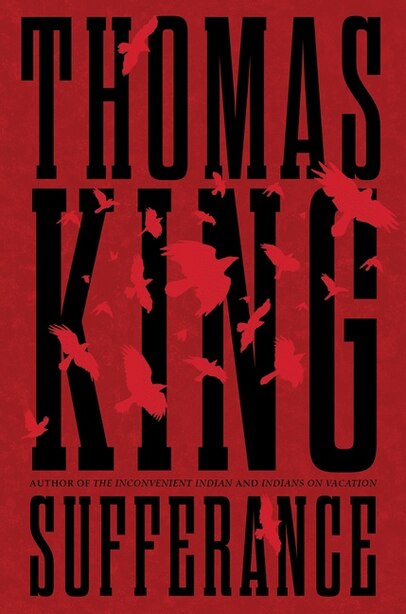 Sufferance
By Thomas King
Meeting: 7 September 2021
Small Pleasures
By Claire Chambers
Meeting: 1 February 2022
Sisters in Arms
by Kaia Alderson
Meeting: 5 October 2021
The Maid
By Nita Prose
Meeting: 1 March 2022
Hidden Valley Road
by Robert Kolker
Meeting: 2 November 2021
The Dictionary of Lost Words
By Pip Williams
Meeting: 5 April 2022
State of Terror
by Louise Penny
Meeting: 7 December 2021
What Strange Paradise
By Omar el Akkad
Meeting: 3 May 2022
The Sentence
by Louise  Erdrich
Meeting: 11 January 2022
Tuesday Evening Book Club (2021 – 2022)
Share your love of reading and join in a lively discussion every second Tuesday from September to June! Book selections include the latest thrillers, mysteries, non-fiction, historical fiction, and memoirs. Currently meets online via Zoom.
The Night Fire
by Michael Connelly
Meeting: 14 September 2021
Invisible Girl
by Lisa Jewell
Meeting: 8 February 2022
The Searcher
by Tana French
Meeting: 12 October 2021
Before She Disappeared
by Lisa Gardner
Meeting: 8 March 2022
Lost Immunity
by Daniel Kalla
Meeting: 9 November 2021
Quiet in her Bones
by Nalini Singh
Meeting: 12 April 2022
The Man Who Died Twice
by Richard Osman
Meeting: 14 December 2021
Silverview
by John le Carré
Meeting: 10 May 2022
Just Thieves
by Gregory Galloway
Meeting: 11 January 2022